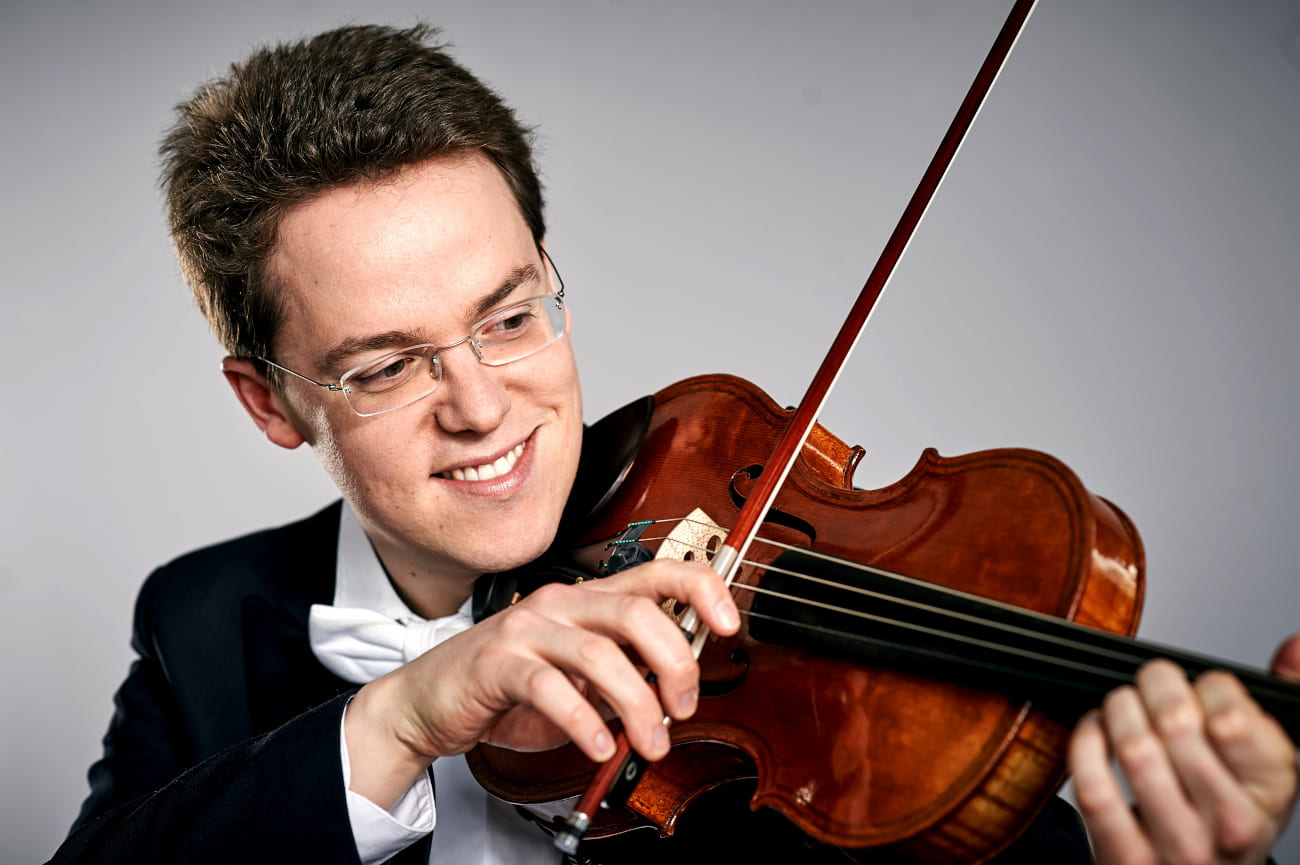 Photo: Torsten Hönig
Johannes Eva studied viola with Claude Ducrocq (Principal Viola, Strasbourg Philharmonic, France) at the Strasbourg Conservatory before entering Johannes Lüthy's studio (Principal Viola, SWR Symphony Baden-Baden and Freiburg) at the University of Music Karlsruhe, Germany. He completed two German "Diplomas", which are the equivalent of a Master of Music and a Master of Music Education, both with highest honors.
Johannes studied with Garth Knox in San Sebastián, Spain, on a European Erasmus exchange scholarship. He also participated in master classes with Nobuko Imai, Kim Kashkashian and Jurij Bashmet.
Johannes was awarded a full tuition scholarship to study in Atar Arad's studio at the Indiana University Jacobs School of Music, USA. While there, he was also Principal Violist of the IU Philharmonic Orchestra under David Effron and Leonard Slatkin, attended chamber music coaching sessions with János Starker, Jaime Laredo and Menahem Pressler, and performed with Joshua Bell.
As an orchestra player, Johannes has performed with the Strasbourg Philharmonic Orchestra, France, the Karlsruhe Opera Orchestra, Germany, and the Basque National Orchestra, Spain. More recently, he has played with the Nuremberg Philharmonic, the Munich Symphony and performed, toured and recorded with the Southwest German Radio Symphony Orchestra.
Johannes Eva has been a member of the Nuremberg Symphony Orchestra since 2010.